Professional Diving and Underwater Repair Services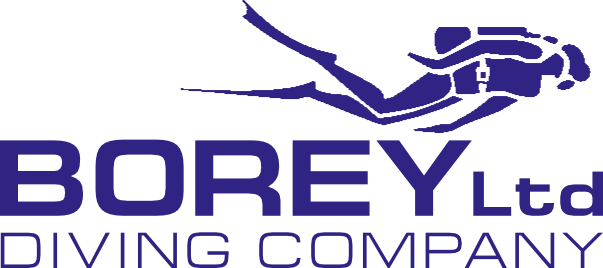 Diving company "Borey" Ltd. was found in 1990 in Burgas, Bulgaria by professional divers. The purpose of the company is realization of the following activities:
underwater cleaning and polishing of ships and other equipment using the required machines;
average and current repairs of ships, dockage and elevating installations, such as underwater cutting and welding, underwater cleaning and polishing by using a machine, cleaning of valve gratings and shafts, assembling and disassembling of stoppers, replacing protectors, maintaining underwater register inspections;
performing underwater construction and installation works of ports, moles, quay and dam walls, pipelines and submarine cables;
taking part in underwater detonation works;
underwater diving inspection of ships and hydrotecnical facilities – moles, quay and dam walls, ships, launching, hoisting and hauling devices and recording the performed work;
repairing the underwater part of ship corpuses, floating docks, floating constructional sea mechanization;
underwater welding and cutting;
performing survey and measurement works, which are required to project and execute construction and to make navigation safe;
performing researches regarding changes in the continental shelf of the Bulgarian Black Sea coast;
Our divers participated in constructing ports of Pomorie, Sozopol, Kiten, moles of Burgas and also participated in consolidating the coastline of Nesebar, Pomorie, Aheloi, Kiten, Sozopol.
Our company is capable of participating in executing specialized diving works as we have all the necessary equipment at disposal.